The Best Way To See Byron Bay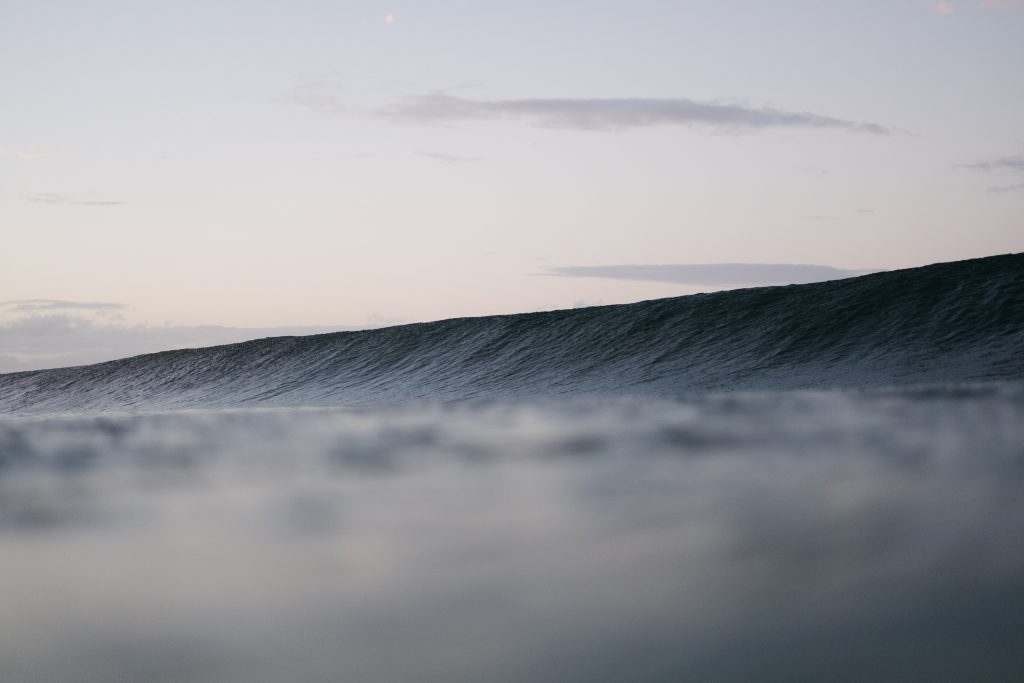 Byron Bay is one of the most beautiful places on Earth. It's known all around the world as the coastal hotspot to experience Australia's magnificent hinterlands and iconic beaches. It's the perfect place to experience the infamous relaxed vibes of the locals, and immerse yourself completely in it's beauty.
There are many ways to experience Byron, but the best way is to live it up like a local. Sure, it's become a tourist hotspot, but if you look at Byron through local eyes, that's when you can truly appreciate its magnificence. 
Indulge in the delicacies of Byron Bay's bar and restaurant scene
A part of what makes Byron Bay so memorable is our incredible food and booze scene. You haven't truly experienced Byron if you haven't ventured into this treasure trove of delights. Here are some of our favourite bars and restaurants in Byron Bay. 
The Mez Club
Found in the centre of town, The Mez Club is the epitome of Byron's relaxed culture. A beautiful Mediterranean-style cantina is full of fresh delights to top off a lazy day spent at the beach. As soon as you step through its doors and take in the limewashed walls you'll be transported to the beautiful Medditerian, with a quintessential Byron twist of course. Kick back and relax with a cocktail while you nibble on tapas-style dishes. Oh, and the best part – there's no need to book, just cruise on in true Byron style.
The Balcony Bar & Oyster Co.
Perched above the bustling streets of Byron Bay, Balcony Bar & Oyster Co. exudes the easy-going spirit that Byron Bay is so well known for. Only meters from Main Beach, this is the perfect place to enjoy a delicious post-swim meal.
Reminiscent of a seaside beach shack, Balcony is the perfect place to dive into delicious share plates with friends, full of freshly made pasta, bountiful seafood and locally sourced meat and slurp down freshly shucked oysters. Finish it off with a glass (or jug!) of one of their signature cocktails, whilst taking in all Byron Bay has to offer. Oh! And don't forget to check out 'Drag and Dine' on Sundays from 7 pm, it's an absolute blast!
Beach Byron Bay
Set on the waterfront overlooking Clarke's Beach, at Beach Byron Bay you can quite literally walk over the sand dunes to reach this iconic location in time for lunch! With uninterrupted, stunning views all the way out to Julian Rocks, Beach offer the best of both worlds, with healthy, casual options via the Kiosk during the day, while the Restaurant offers a very special dining experience for waterside long lunches and dinner.   
Whether you're craving Breakfast, Lunch or Dinner, they've got it all! Serving dishes like tropical painted crayfish, and crêpes with lemon butter sauce, you're transported to heaven on earth, or as the locals call it, Beach Byron Bay. 
Kick back and relax with a cuppa at iconic Byron Bay Cafes!
You can't experience Byron Bay without visiting some of its incredible cafes! Get ready to enter total relaxation, whilst sipping on a vegan smoothie, or world-class coffee – your choice. 
Byron Bay General Store 
This one's an oldie but a goodie (literally!) The bones of this cute little building have been around for years, and its recent facelift has completely revitalised it. Bringing an array of tasty (and healthy!) treats in a quintessentially Byron Bay way, the Byron Bay General Store is a must-visit.  
Combi
When the suns out, the locals flock to Combi. If you're looking to escape scorching pavements and the unforgiving heat of summer, stop by Combi to cool off and reinvigorate. Showcasing a menu filled to the brim with mouth-watering delights, there's something for everyone. Oh, and we can't forget to mention the smoothies here. They are to die for. Adorned with edible flowers and roasted coconuts, they pay homage to Byron's hippie roots and are almost too pretty to slurp up!
Embark on an adventure, and explore Byron's hidden delights!
Byron Bay is full of hidden gems, so why not explore them like a local, with the locals? Here are a few of our favourite ways to explore beautiful Byron Bay. 
Behind the Barrel Tours
First up is our very own brewery and distillery tours. Explore the wonderful world that is Byron Bay's craft beer and spirit scene at the very best breweries and distilleries Australia has to offer. If you are a lover of great booze and spending a day out with mates, then this is the tour for you! Whether you're an experienced self-proclaimed connoisseur, or just enjoy a good pint we can assure you'll enjoy our tours. Choose from an arvo, all-day or custom tour to best suit you. You can book a tour here!
Zephyr Horses
Zephyr Horses are a unique, coastal horse ranch offering small personalised horseback tours on the beach, in the stunning sub-tropical woodlands and at 'The Farm'. You'll get a unique experience like no other, and get to explore the beauty of Byron Bay. Book a photography package to immortalise your trip. 
Lighthouse walk
There's nothing better to top of your wining and dining experience than experiencing the natural beauty of Byron on the Lighthouse walk, Starting at The Pass carpark, journey along Watergos Beach up to the most easterly point of Australia. Take in the beautiful view, but be mindful not to take any tempting alternative roadside routes. As pretty as it may be, it's not pleasant for the locals to play dodgem cars with tourists while they try to snap the perfect pic for Instagram. 
We hope this list has provided you with some inspiration for your next trip to Byron Bay. Don't forget to live it up like a local!