Why Ballina is great for corporate tours and parties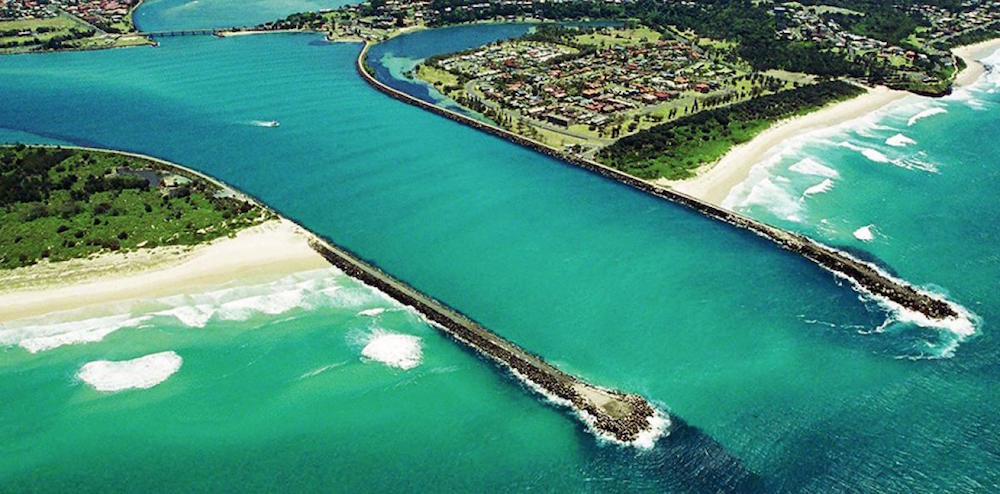 Ballina is a hidden gem located on the North Coast of New South Wales. It flies under the radar of most travellers, for its popular, and better-known neighbour, Byron Bay.
Ballina is a stunning spot, that epitomises all the charm and characteristics of a classic picturesque coastal town, complete with breathtaking views, empty beaches, and a spectacular river. It offers many options for the perfect trip or party, and also holds many luxurious beautiful locations and venues to hold corporate events like no other.
Whether you are planning a getaway holiday or want to hold your hens weekend or bucks party in Byron Bay, consider exploring Ballina. There's so much on offer, and many places to venture to, and experience.
Out of the Blue Adventures – Whale watching
If you are looking for an unforgettable experience, then this is the adventure for you! Out of the Blue's Byron Bay whale watching tours allows you to get up close with the astonishing giants of the sea and watch them as they migrate past the coastline between Ballina and Byron Bay. The tour departs from Ballina's beautiful Richmond River and explores the pristine, sapphire waters of Cape Byron Marine Park.
This experience is guided by one of Out of the Blue's Marine Biologists, who share their extensive knowledge on both the beautiful giants and the local area. Surrounded by the most beautiful coastline scenery, and experiencing an encounter like no other, this trip is sure to take your breath away!
Ballina Races
Whether you're a horse person or not, the Ballina races are a day full of fun, laughter and lots of booze! Become a member, and attend race days or ticketed events such as the Ballina Cup and Boxing Day Races.
Additionally, the venue of the Ballina races, the Ballina Jockey Club, also doubles as a function centre, perfect to hold all kinds of events. With a number of available rooms overlooking the racecourse, that are capable of holding up to 250 people comfortably, Ballina Jockey Club is the perfect location for any function. It's also completely private, as the club isn't open to the public.
From personal to corporate functions, the Ballina Jockey Club is a spectacular venue. So don't hesitate to reach out to them to organise this awesome venue for your next event!
Behind the Barrel Tours
Our tours explore the finest breweries and distilleries across Ballina and Byron Bay and make for the perfect day out to explore Australia's craft beer and spirit scene. Perfect for Bucks parties and Hens weekends, or just a fun day out with mates, Behind the Barrel Byron Bay tours, never fails to disappoint. With full-day, afternoon or custom day packages available, we have a variety of options to suit your ideal day out.
Visiting distilleries such as Lord Byron Distillery, Cape Byron Distillery and Husk Distillery, and Seven Mile and Stone & Wood Breweries gives the perfect insight into the art of making fine, artisan alcohol.
Ballina Surf Club and Ember Byron Bay
Speaking of amazing venues, the Ballina Jockey Club isn't the only location that Ballina has on offer to hold your next event. The Ballina surf club also offers a choice of three function rooms, the Jullum, the Gawandii and the Dirrawong rooms. Each room is fully equipped to suit every function need, from weddings and birthdays to conferences and expos.
Additionally, Ember Byron Bay (formally known as Beach and Beef restaurant), located at Lennox Head, proves itself to be a sought-after location to hold events, with its scrumptious dining experience unlike anything else. Their secret: grilling their seafood and meats in their special 'Jasper' charcoal oven, which heats up to 500 degrees Celsius, sans-electricity or gas. Their unique way of grilling results in perfect smoky flavours, that exude explosive flavour in every bite.  
Ramada: Hotel and Suites by Wyndham
If you are looking for a place that exudes inner-city luxury, whilst balancing it with a coastal town charm, Ramada is the perfect location. Situated alongside the Richmond River, Ramada is a picturesque hotel, with all the comforts of home.
They offer four available spaces to hold business events, ranging to suit functions with larger numbers, to smaller and more intimate affairs. There is a wealth of catering options available, with endless menu options to choose from their three on-site restaurants.
Additionally, they have 115 rooms available for you to stay at, so if you are looking to hold a multiple-day conference or event, you don't have to travel to get to your accommodation, it's only a stone's throw away!
Ramada is the perfect mix of business and leisure, so soak up those riverside views, kick back and relax!
Ballina is full of life and offers so many options for both business and pleasure. It has everything that Byron Bay does, minus the crowds. So, if you're looking for your next getaway location or destination corporate function, look no further than our very own, beautiful Ballina.