We're back!
After a few months in hibernation, we are back! And we've brought with us a couple of exciting announcements. But before any of that, you should rest easy, knowing that we are still taking all precautions to make our tours safe and still adhering to all government guidelines. As it stands, our tours are only taking a maximum of 10 people until further notice (groups, couples and single bookings are all still welcome). Our bus has hand sanitiser and is disinfected regularly so you can enjoy the beautiful Northern Rivers without a worry. If you're sick on the day of the tour, you can postpone your trip, just get in contact with us and make sure you have the all-clear.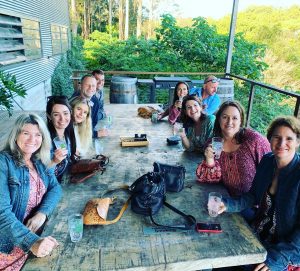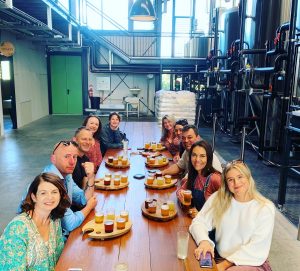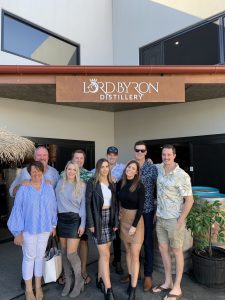 Wandana
Okay, enough of the boring stuff. We are extremely grateful and excited to be up and running again and being able to support other local businesses through our tours. And if our full barrel trip wasn't enough already, we are excited to announce that Wandana Brewing will now be joining our wonderful lineup of breweries. Wandana Brewing is based in our very own Mullumbimby and has only opened its doors in the last month. Located in the Mullumbimby Industrial Estate, they have been working hard behind the scenes and are now OPEN and eager to share their delicious beers with visitors and the community alike. Oh, and they're dog and family friendly!
'Our small-batch brews are crafted here in the majestic Northern Rivers of NSW, Byron Bay's Hinterland. We use only the finest ingredients and our brews are uniquely fermented to the vibrations of music. For happier yeast and beers that sing the soul'.
On the grapevine
For all you wine lovers and budding connoisseurs out there that have wanted to jump on one of our tours but always felt that this ancient and complex drink should get some love; here you are! Next in the pipeline is wine tours to beautiful Mt Tambourine. An area that is not necessarily talked about when talking about famous Australian wine regions. However, we think that this makes it even more special. Once the Queensland border reopens (July 10), we will have more information about these tours and how you can secure your place on one. Your Byron Bay bucks party or Byron Bay hens weekend just got a whole lot bigger.
Thank you
We would like to take another opportunity to say, thank you. Thank you to everyone who has supported us over the last few months and to those who are starting to join us on our tours again. Thank you to all the other local businesses, some of which saw over 75% decrease in their sales. We are humbled to be running again and have used this time to plan the future of the business and expand it so that you can see new regions of this great country and taste some great, artisanally-crafted local beverages along the way. At the end of the day, it is about friends, community, experience and of course, great alcohol. Cheers!