The Thriving Rum Industry In Australia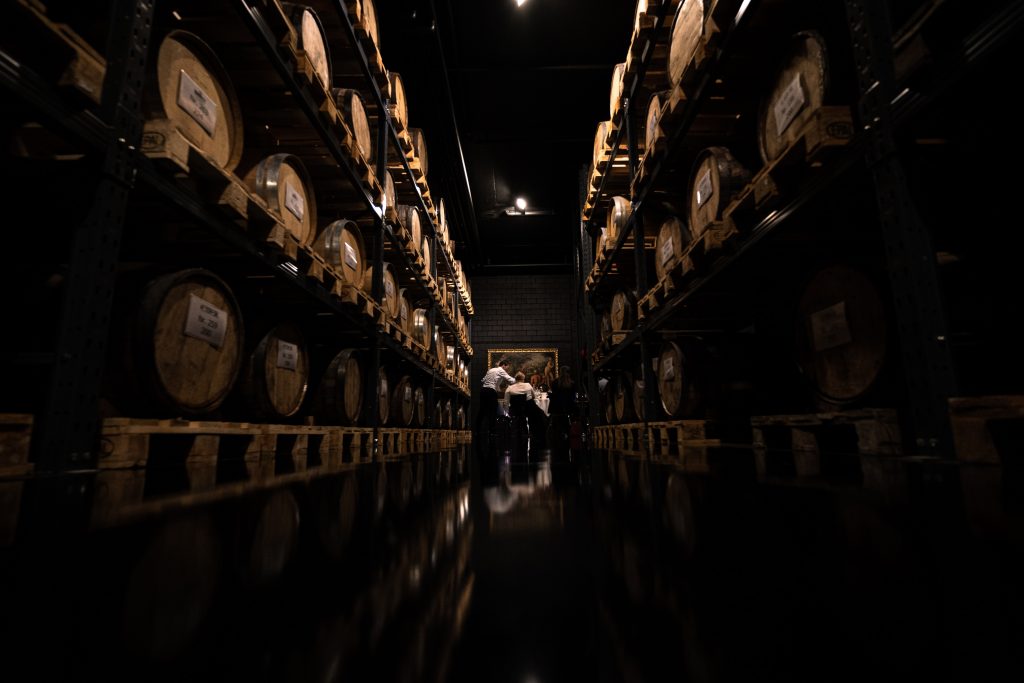 In the last few years, the Australian spirits scene has entered a renaissance and has quickly become known across the globe for its unique essence and zest. Quite frankly, there's nowhere that makes spirits quite like Aussies do.
One of those spirits, rum, has flourished particularly in the last few years, seeing humble distilleries turn into big-name labels around the country. Our rum industry has exploded, and with it, we've witnessed a new, explosion of flavour. Here are just a few of our favourites who are leading the game.
Lord Byron Distillery
Lord Byron Distillery has made a name for itself in the last few years. With its sustainable approach to spirit-crafting, their unique process results in delicious flavours unlike anywhere else.
 In 2021, Lord Byron Distillery's Pure Single Rum was awarded a gold medal in the London Spirits Competition, obtaining a score of 92 out of 100. This score was the highest score for any rum entered by an Australian distillery, with Lord Byron being one of the only six distilleries in Australia to achieve a gold medal for any spirit type at this prestigious contest.   
They are the first Australian Rum Distillery to release Pure Single Rum under the internationally recognised Gargano classification system. Their artisan distillers craft their ferment by hand from local molasses and filtered spring water, which is then distilled into pot stills. Lord Byron's exceptional Rums are matured in quality oak casks, in the region where the cane was grown.
It is without a doubt, that Lord Byron Distillery has achieved its goal to create a world-class, pure single rum, right in Byron Bay.  
Husk Distillery
Husk Distillery are all about their connection with the land and its elements. From the salty sea air, fertile volcanic soil and pristine waters, each bottle of rum has been crafted from farm to bottle to reflect their coastal lifestyle.
Husk's ethos is explored through their products, and their connection to the earth shines through in their 'Husk Bam Bam.' An Australian Native spiced rum, Bam Bam contains notes of roasted wattleseed, native ginger, orange peel, golden berry, vanilla and cinnamon, and is sure to delight with every sip.
Winding Road Distillery
Winding Road Distilling Co. is another example of an Australian distillery born from a love for unique spirits, the native land and a strong sense of adventure. Winding Road Distillery Co. hand-crafts unique spirits that celebrate the natural beauty and wonders of the Northern Rivers in true Byron fashion.
Winding Road features two rums in their collection of unique spirits. The Coastal Cane Pure Single Rum and their Agricole Blanc Virgin Cane Spirit. The first won gold at the 2021 Australian Distilled Spirits Awards and the second, won bronze at the same awards that year.  Their Coastal Cane Pure Single Rum is a product of the unique nature of the Northern Rivers that results in a delicious Agricole-style rum that is smooth, full of body, and rich in flavour.
Beenleigh Artisan Distillery
Just across the border in Queensland is Beenleigh Artisan Distillery, the oldest operating distillery in Australia. They were the original flavour of Australia, creating the first Australian rum that pre-dates Coca-Cola. Over 136 years later, Beenleigh is still crafting small-batch rum in their traditional manner, at their distillery on the banks of the Albert River in Eagleby, QLD.
Beenleigh features a selection of fine artisan rum, from their Beenleigh Copper Pot Distilled Rum and Double Cask 5-Year-Old Rum to their Australian Spiced Rum. With each note, you can taste the original and unique flavours of Australia that have been cultivated for over 136 years.
Behind The Barrel – Our Favourite Rum Based Cocktails On Tour
On your next Behind the Barrel Byron Bay Distillery tour, you'll get the chance to experience some of the incredible rums above, and alight your tastebuds with some fun rum-based cocktail favourites of ours, including, Pina Coladas, Daiquiris, Mai Tais and Mojitos!
So, what are you waiting for? Book your tour today!