The Incredible Breweries and Distilleries We Visit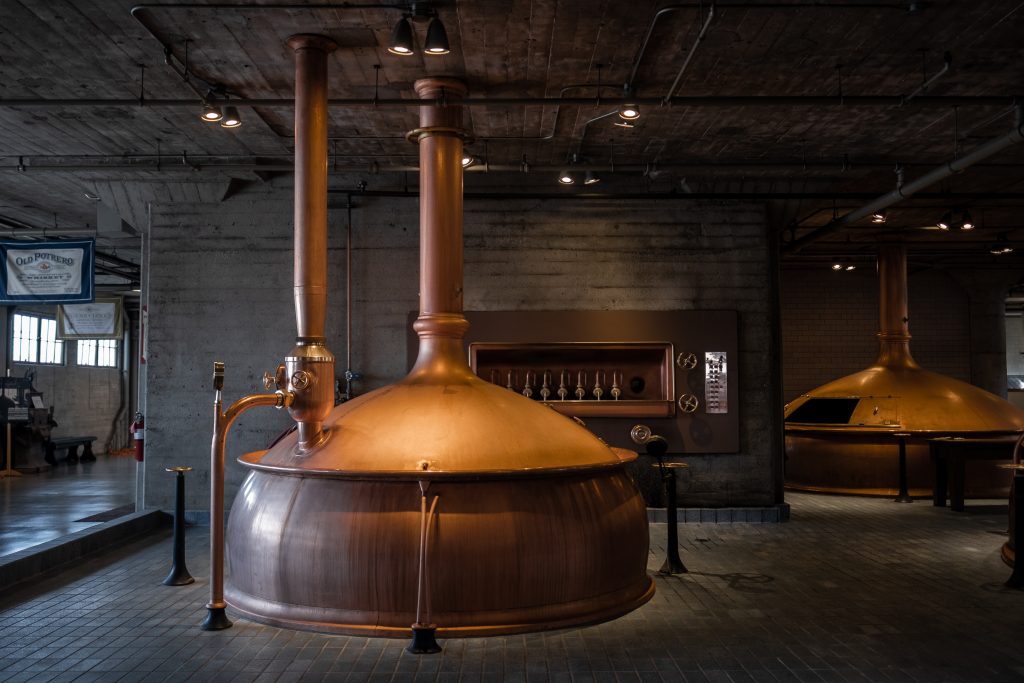 Here at Behind The Barrel, we visit some of Australia's best breweries and distilleries across the Northern Rivers. We offer three tours: our Arvo Session, Full Barrel Tour and a Custom Tour.
Our Arvo session is perfect for smaller groups, who don't have all day. There's not a more perfect way to spend the day than relaxing by the beach in the morning and experiencing the delights of Byron's craft breweries and distilleries in the afternoon. This tour kicks off at 2 pm and runs for 4 hours, during which you'll get to visit two local breweries and one distillery and sample a selection of award-winning beers and spirits.
The Full Barrel Tour is an all-day event, kicking off at 11 am and running until 5 pm. This tour offers the experience of visiting four of Byron's finest breweries and distilleries. At each stop, you will get to enjoy a selection of the most popular beers and spirits from Byron Bay and surrounding areas. If you love what's on offer (which we know you will), feel free to grab a six-pack or bottle while you're there, to enjoy later on.
Our Custom Tours are perfect if you are looking for a tailored experience, or are planning events, such as a bucks party, or hens weekend. Our team can accommodate up to 50+ guests, and the day can run for as long as you'd like! Our tours aren't limited to Breweries and Distilleries in Byron Bay. We can customise your day anyway that you'd like, whether that means you'd only like to visit distilleries or only visit two venues, that is a-okay with us! If you have an upcoming event, we can plan the ideal day for you, including other activities such as surf lessons, Pinot and Picasso and Golf trips, followed by a trip to one of Byron's best Breweries or distilleries, with lunch included, meaning you can sit back and relax, without having to lift a finger.
Without further ado, here is the list of incredible breweries and distilleries we visit on our Behind The Barrel tours!
Stone & Wood
Born and raised in Byron Bay, they're a proud local landmark. With a strong sense of community, Stone and Wood have become a 'village brewery' – that is, a brewery that creates quality beer while giving back to the wider community. Stone and Wood have come far from their humble beginnings, becoming master crafters of some of the best beer in Australia. Responsible for summer brews, such as their infamous Pacific Ale, a Stone & Wood brewery tour is a must for any passionate beer lovers!
Seven Mile Brewing Co.
Family owned and operated, Seven Mile Brewing Co. are passionate about their craft, and it shines through in their various brews. Never to be one to be left behind, they have set the pace for creativity in the craft beer scene, with their incredible seasonal beer releases that occur every six to eight weeks. Seven Mile Brewing Co. are a prime example of what craft beer is when those who create it are truly passionate about what they do, and that is, a work of art.
Wandana Co.
Embarking on a Byron Bay brewery tour at Wandana is an experience like no other. Their unique take on creating their craft beer is sure to stay with you forever. Why? Because it's just so darn cool! Wandana is the only brewery in the world that plays non-stop music to every beer they make the entire time it's in the tank. Funky, right? As cool as it is, it's based on research that shows the effect of sound vibrations on yeast cells improve efficiency.
Science to the side, their brews taste amazing, which is why they are one of our hand-picked breweries you can visit on your tour with us.
Common People Brewing Co.
Located in Bangalow, in the heart of the Byron Hinterland, Common People Brewing Co is home away from home. Its atmosphere makes you feel at ease, as soon as you step through their doors. With warm and inviting spaces filled with cosy couches, and fireplaces to snuggle up near during the winter months, and a purpose-built outdoor deck, perfect for relaxing in summer, there's no better place to visit on your next tour. Oh! And did we mention that four-legged friends are welcome too!
Common People Brewing Co. are focused on creating a friendly community atmosphere, and whilst they achieve that and more, they also make an incredible brew too.  
Earth Beer Company
At the heart of Earth Beer Company's ethos is a love for their local community, and the land they reside on. It is this passion, and deep respect for the Earth that allows them to create incredible and unique brews, unlike nowhere else. Earth Beer Company came from humble beginnings; a working avocado farm overlooking Mt Warning. It is their unique vision, and love for the Earth that separates them from other craft breweries and makes for an unforgettable experience.
Lord Byron Distillery
Lord Byron Distillery was founded with a mission to create beautiful, artisanal spirits from ingredients sourced directly from the founder's family farm. At Lord Byron Distillery, their spirits are proudly produced with the dedication, care and passion of a bygone era, and with a focus on combining provenance with sustainability, they have successfully created a premium experience for all who visit.
Cape Byron Distillery
The home of the infamous Brookies Gin, Cape Byron Distillery is a leader in the Australian spirits scene. Cape Byron Distillery epitomises what it means to be a true, Australian distillery. With a deep focus on creating exceptional Gin from sustainable sources, Cape Byron sets an example for the rest of Australia. Their focus on sustainability and community hasn't come as a by-product of their business, rather it is at the heart of their work. In 1988, Pam and Martin Brook bought a rundown dairy farm and planted over 35,000 subtropical rainforest trees. Today, this is a thriving rainforest home and haven to wildlife and the source of many botanicals in their Brookie's Byron Dry Gin.
Husk Distillers 
Husk Distillers was born from inspiration and hard work. Inspired by the diverse rum culture of the Caribbean islands, and a yearning to create extraordinary Australian spirits, Husk's founders, Paul and Mandy, embarked on a journey to create a plantation distillery on their cattle and cane farm in beautiful Northern New South Wales. Their picturesque location, nestled in the lush caldera surrounding Mt Warning, boasts a beautiful distillery building that features a cellar door, bar, barrelhouse and café. With its beautiful setting and exceptional spirits, Husk Distillers is a must-visit.
There are so many incredible breweries and distilleries local to the Byron Bay area, which is why we are so honoured to be able to share them with all who come on our Byron Bay Breweries and Distillery tours. If you'd like to experience one of our fun-filled tours, book here today!