The Best Places To Visit Surrounding Byron Bay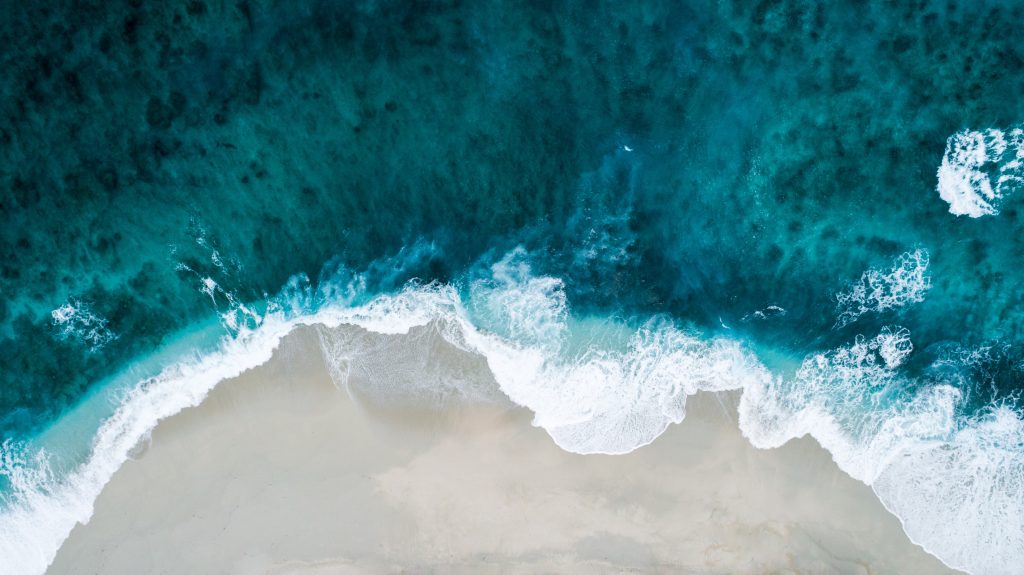 Byron Bay is widely known for its jaw-dropping views, stunning beaches and amazing food scene, but there's much more to Byron than meets the eye. Byron Bay is surrounded by a magnificent Hinterland, and pretty townships, full of incredible sights to see, and events to visit.
Here is a list of the top locations to visit on your Byron Bay day trips.
Bangalow Markets
Situated beneath the canopies of the Camphor Laurel and Fig Trees in the quaint town of Bangalow, only 20 minutes from Byron Bay, the Bangalow Markets are a hidden treasure, and an absolute treat!
For 30 years it has been one of the biggest and best markets in Australia, eagerly anticipated by locals and tourists alike. Each month, the market brings hundreds of stall owners to Bangalow's centre, to create a magical experience and feast for all of your senses. From delicious food to beautiful hand-crafted clothing and wares, and fun craft activities for the kids, and kids at heart, the markets are an unforgettable experience for all.  Soak up the sunshine, or bask in the shade of the majestic trees, and enjoy live entertainment performed by local talent.
Don't just stop at the markets! Bangalow is a beautiful town, with picturesque streets dotted with nineteenth-century buildings straight out of a fairy-tale, which house boutiques, cafes, and gourmet restaurants.
Relaxing under the cool shade of the fig trees, sipping on a refreshing drink, whilst watching kids clamber on the grand roots of the fig trees and listening to live music mixed with the bustling noise of the marketplace, is an experience truly unique to the Bangalow markets.
Brunswick Heads
Brunswick heads is an idyllic coastal town, situated at the mouth of the sapphire Brunswick River, only 15 minutes from Byron Bay. Full of charm, it has retained its traditional seaside village atmosphere, with its sprawling greenery, breath-taking ocean views and timber bridges that link the riverside Torakina, a tranquil and safe beach at the mouth of the Brunswick River, to the surf beach that spans along the coastline to Byron Bay.  ­
The north bank of this extraordinary location is home to lush, protected rainforest and on the southern bank, a harbour and small marina for fishing boats and small craft. Contributing to the stunning views unique to Brunswick Heads, are Mt Chincogan and Mt Warning, providing a spectacular hinterland backdrop to the river.
Although small in size, Brunswick Heads is not small in its available amenities, cafes, accommodation and gorgeous locations to visit. This is a must on your list of places to visit surrounding Byron Bay.
Torakina Beach
Nestled between the two break walls at the mouth of the stunning Brunswick River, Tokarina beach is a picturesque and sheltered location featuring calm, crystal clear sapphire waters perfect for swimming. The beach features a small strip of sandy shore, perfect for all ages. From summertime picnics to sunbathing or building sandcastles, there's a bit of fun for everyone! The beach's location on the Brunswick River allows visitors to explore the beauty of the river, from stand-up paddleboarding to kayaking and swimming, take the plunge and soak up its beauty.
Surrounding the beach's shore is a grassy bushland, known as Torakina Park, which features a plethora of amenities such as picnic tables, toilets, showers, taps, BBQs and a car park.
Nimbin
Exploring the beauties of Nimbin, and its stunning waterfalls and water holes is a must for all travellers visiting Byron Bay and its surrounds. A great way to explore Nimbin in all its beauty is through this Byron Surrounds, Nimbin Waterfall Adventure Swimming Tour.
Embark on this full-day tour, for an inland adventure you won't forget. Hike into the lush rainforest to the jaw-dropping Nimbin Waterfall and explore its hidden treasure – a picturesque swimming hole. You'll also get to see the dramatic and majestic Nimbin Rocks, jutting out over the rainforest.  
Afterwards, head into Nimbin itself, fondly dubbed a bit of a 'hippie' town, with its colourful character and counter-culture vibe.
Included on the tour is a complimentary lunch (and beer!) at a local pub. There's no better way to explore Nimbin, so make sure you add this experience to your Byron bucket list!
Minyon Falls
Minyon Falls is an extraordinary sight, one you certainly can't miss.
If you're looking for a scenic, yet the relaxing experience of Minyon Falls, then go no further than the Minyon Falls lookout. Watch the cascades flow from Minyon Falls, into a deep, palm-shaded gorge, 100 metres below, whilst listening to the sweet trill of the birds, and the noise of the local wildlife. The lookout exudes a peaceful ambience like no other and epitomises the very definition of Australian beauty. Forested with Australian eucalypts, such as blackbutt and scribbly gum, with a beautiful pool at the base of the falls, there's no more beautiful place to cool off and relax within nature.
If you are feeling more adventurous, and are an able hiker, the Minyon Falls walking track offers the opportunity to experience and explore a variety of forests, pristine creeks and an awe-inspiring waterfall in Nightcap National Park.
Winding through dense rainforest, this walk will delight bushwalkers of intimidate and expert experience. A magical experience, be sure to keep an eye out for the spectacular stand of old-growth Queensland Brush Box trees on the western side of Repentance Creek. You can even stop to have a picnic underneath the cool shade of the trees and watch as speckled light dances upon the water of the river. If you're more of a picnic-park picnicker, you may wish to stop at Minyon Grass picnic area, which is much quieter than Minyon Falls lookout but still features stunning views of the falls and surrounding forest.
Common People Brewing
Last but certainly not least is the newest stop on Behind the Barrel Byron Bay tours, Common People Brewing. Located in Bangalow, the heart of the Byron Hinterland, Common People Brewing is the perfect balance of warmth in winter, and cool refreshment in summer. Of course, the beer is incredible all year round, so why not finish your Byron bucket list off by booking a tour with us today!