EAST COAST CRAFT BEER BUCKET LIST
It's true, we do love the Northern Rivers and all it has to offer in terms of craft beer, friendly people and beautiful scenery. But we also know that there are so many other great areas and cities in Australia to explore when it comes to the world of craft beer. Today, we want to share with you some of those places. One of our Stone and Wood Brewery tours or Byron Bay brewery tours will well and truly cover the Northern Rivers craft beer scene but consider this blog your ultimate guide to what treasure lies beyond our beautiful region. From Brisbane to Melbourne, let's take a look at the rest of the East Coast and all it's wonderful and unique brews.
PS. If you're after something more like a cocktail masterclass in Byron Bay or a Brookies  Gin Tour, don't worry we offer that too, but for today it's all about beer.
NEW SOUTH WALES
SYDNEY
Ah, Sydney. You either love it or you hate it. Either way, there are a few things that are undeniable about this great city. The first being the obvious – it has the best harbour in the world and the second (maybe a bit lesser known) is that is has a number of fantastic, groovy craft breweries.
Young Henrys – Newtown
Likely the best known of the three that we will have a look at today, Young Henrys hails from the ever-trendy, inner-west suburb of Newtown. You may already know this if you have tried their award-winning Aussie Pale Ale, 'Newtowner'. The flavours of their beer are suited to the modern Australian palate and climate. Their core range is made up of well-balanced, easy-drinking beers for all times of the year. Young Henrys will also often do collaborations with other great Aussie brands shaping the landscape in their area. One notable one was their collar with Byron Bay clothing brand Afends, coming up with a Hemp IPA. Very apt and quite delicious too.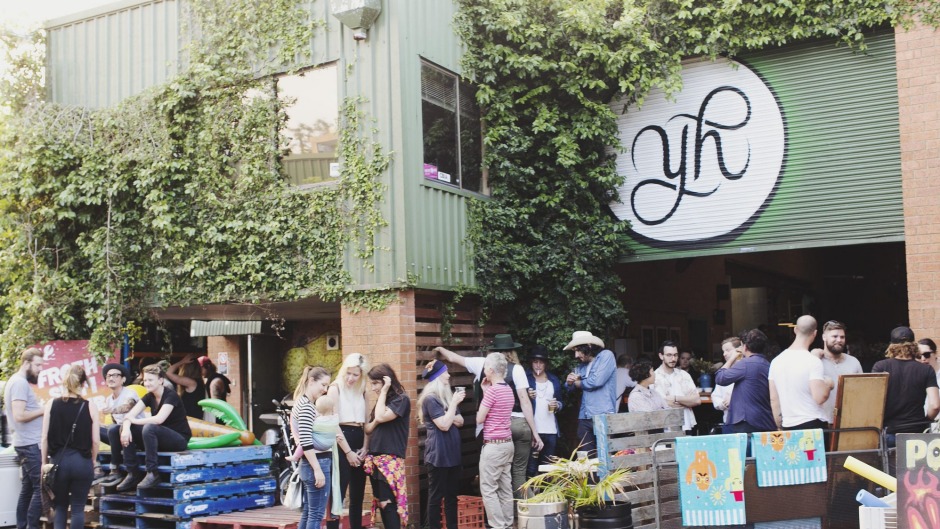 Yulli's Brewing – Alexandria
You may know the polished and stylish suburb of Alexandria by their famous gardens but did you know that it's also home to Yulli's brews? Now you'd only have to see one of their hilarious ads to get an idea of the personality of this crew and their beer. Out of all the breweries, Yulli's is the one most involved in the food scene. Their restaurant in Byron Bay is one we frequently stop at on our tours. It's a modern Asian restaurant that has a wide spread of delicious food that pairs beautifully with their numerous tap beers.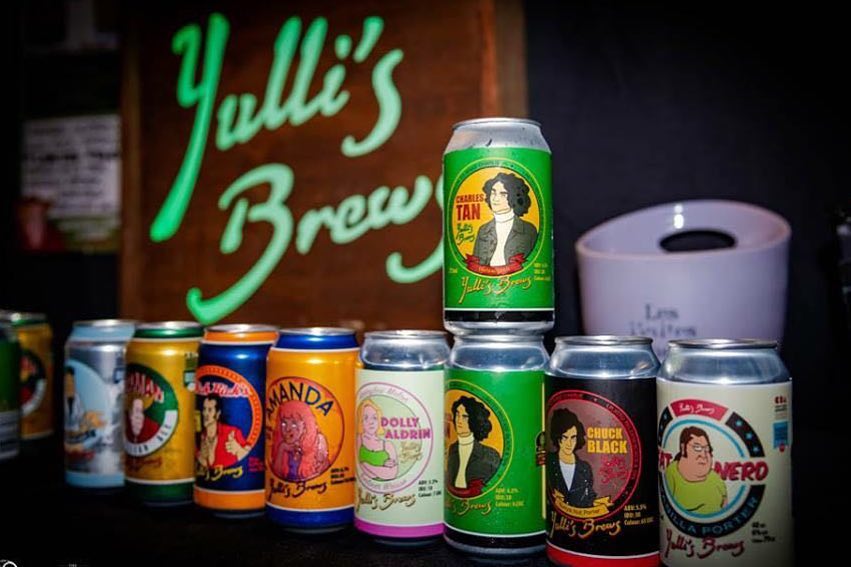 Rocks Brewing Co. – Alexandria
Founded all the way back in 2008, Rocks Brewing Co has seen the rise in the craft beer industry in Australia. It was only in 2014 that they decided to open their brewery in Alexandria, turning their gypsy brewing days behind them and starting the adventure they have been on ever since. Their breweries open seven days a week and are a full restaurant and bar as well. Sit amongst the stainless steel and touch, smell and taste the amazing world of craft beer at Rocks Brewing Co. Also keep your eyes peeled for their collaboration with Maine, USA based brewery, Shipyard Brewing Co.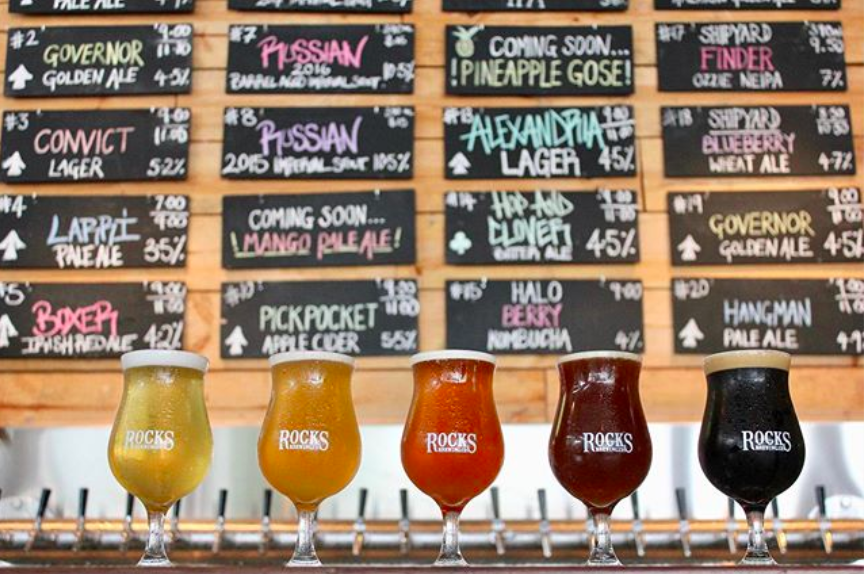 VICTORIA
MELBOURNE
The younger, more rebellious and slightly more stylish brother to Sydney. Melbourne is known for its great food, great coffee and bustling art scene. Some call it the hipster capital of Australia and I certainly believe this is appropriate. It may not have Sydney's amazing buildings or picturesque harbour but you forget about all of that after your first sip of coffee (or beer).
Moon Dog – Abbotsford & Preston
Crafting beers that are fun and a little bit different for almost a decade, Moon Dog has multiple locations across Melbourne that will quench your thirst and satisfy all your party needs. From easy-drinking ales to dark and dangerous stouts and everything in between, Moon Dog is still proud to be independently owned with the same guys brewing these crafty treats to today as it was all those years ago. Their venues blend true Melbourne style with the beach vibe of the Gold Coast to create a space suited to everyone no matter where you're from. But the main things is, their beer is delicious and they are happy to host you!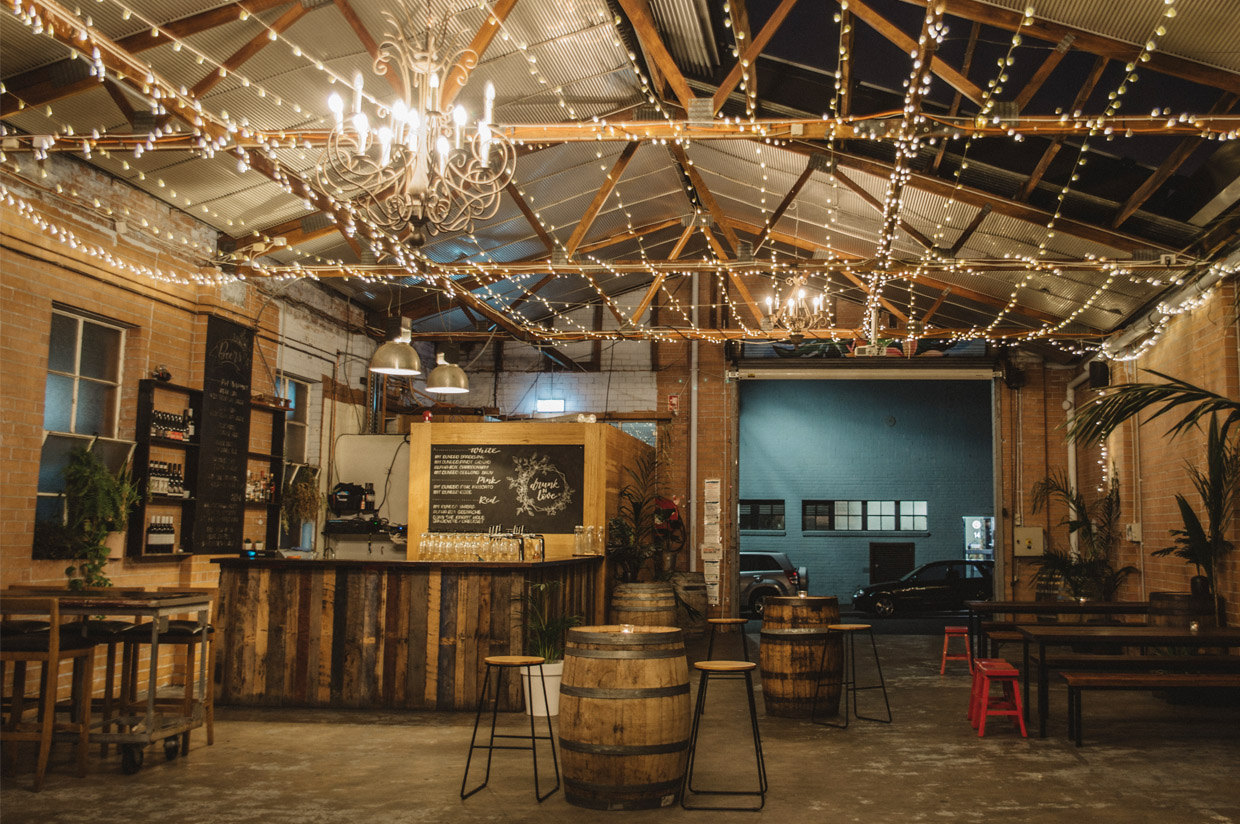 Hop Nation – Footscray
You'd only have to look at the design style on their cans to know they're from Melbourne. Hop Nation could be considered the new kid on the block, with their first beer, THE FIEND IPA being released in May 2015. Realising quickly that their beer was a big success, they started to find their feet in the craft beer world, quickly expanding into their own brewing facility in Footscray, an inner-west suburb of Melbourne. Noticing that Footscray was not getting the beer-loving action it deserved they got set up and now it's a hotspot on the craft beer map. Fast forward to today and you may have noticed their JEDI JUICE NEIPA winning multiple awards.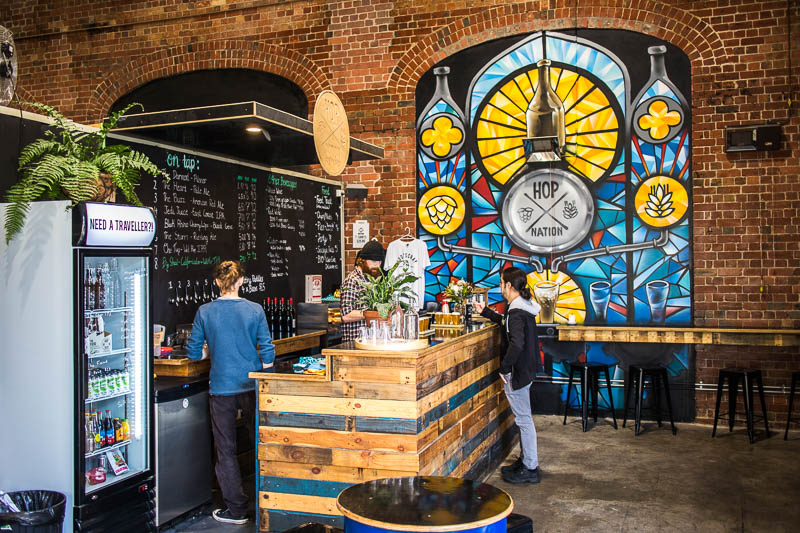 QUEENSLAND
BRISBANE
A city on an upward trajectory when it comes to the food and alcohol scene – so much so it'll soon be rival to Melbourne. Big call, I know. But just wait until you hear about some of the great breweries they have.
Green Beacon – Teneriffe
Taking a philosophy that most associates with wine, founders of Green Beacon, Marc and Adrian are 'attempting to bring a new culture to beer – that beer can be a product of huge flavour and depth, crafted specially to be paired with different foods and indulge the senses'. And I strongly believe they have succeeded. Their core range of beers offer a unique spread of everything craft beer has to offer – but as they joking highlight on their website, 'don't drink it because its craft beer, drink it because it's good beer'.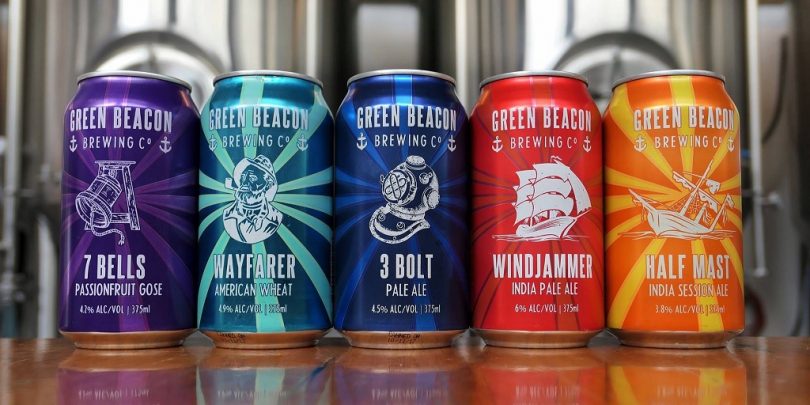 Newstead – Milton & Newstead
Deeply rooted in their Brisbane community, Newstead Brewing does more than just make great beer. Supporting everything from the youth group down the street from them to grassroots rugby in Queensland, helping is in their DNA. They have two venues In Brisbane, the first on Doggett St, where it all began for them and the second on Castlemaine St in Milton. Both are open 10 am till late 7 days a week but get this…You can even go and grab brekky and a coffee from their venue on Castlemaine St. How good is that.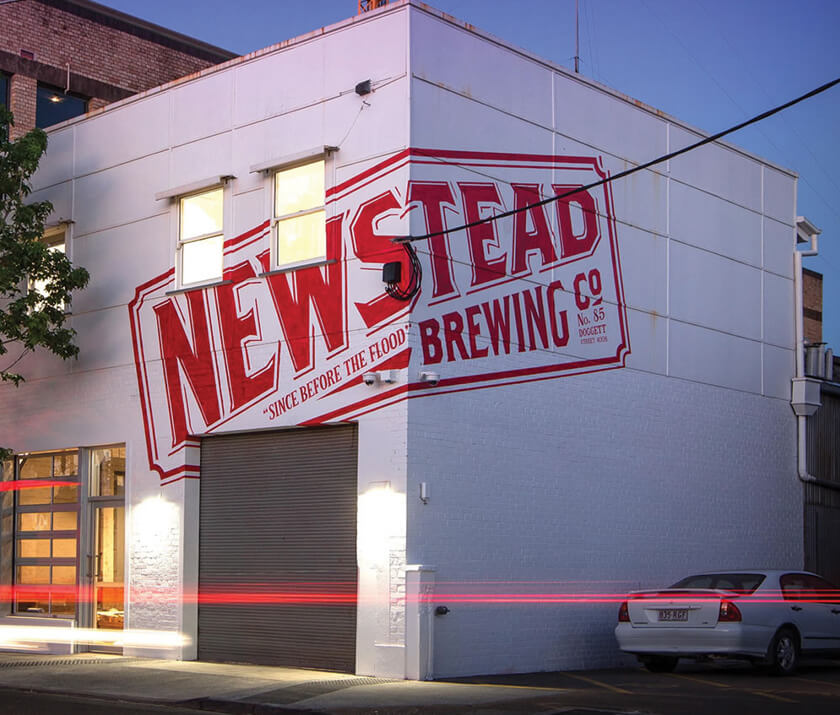 Felons – Brisbane City
In the beating heart of Brisbane City, right under the Story Bridge, you'll find Felons. You couldn't ask for a better location, really. Right on the banks of the Brisbane River. No wonder there is always such a relaxed and happy vibe there. Felons have opted for a more traditional approach and kept their core range short and sweet. Focusing on the ultimate flavour profile in a few well-known types of beer; those being a Pale Ale, Lager, IPA and Ale. Felons are all about bringing people together to share the love of beer and brewing; and with a location like that, and delicious beer, that's not hard to do.
GOLD COAST
Frankly, I wouldn't have thought the Gold Coast could be home to so many incredible craft breweries; but here I am standing corrected and happily so. Only a short drive up the highway from our home in the Northern Rivers, you will hit the Gold Coast as soon as you cross the border into QLD. And here you will find some of the best craft breweries in the world. Seriously. It's incredible how many there are too. I'll give you a quick overview of some of the must-trys.
Black Hops – Burleigh Heads & Biggera Waters
Beer, made by 3 mates on the Gold Coast. What a perfect way to begin a journey that has turned into a phenomenon. When you think of beer, you think of good times and good mates. And that is exactly what the boys at Black Hops did. From their very first beer, the Eggnog Stout, they now have a plethora of award-winning beers and two taprooms. Their upscale brewing facility, 'BH II' is about to turn 1! If you read this in time they are having a celebration tomorrow (Saturday 29th) Feb – come along for some great food, great vibes, and even better beer. Try their Super Hornet for a flavour punch straight to your mouth!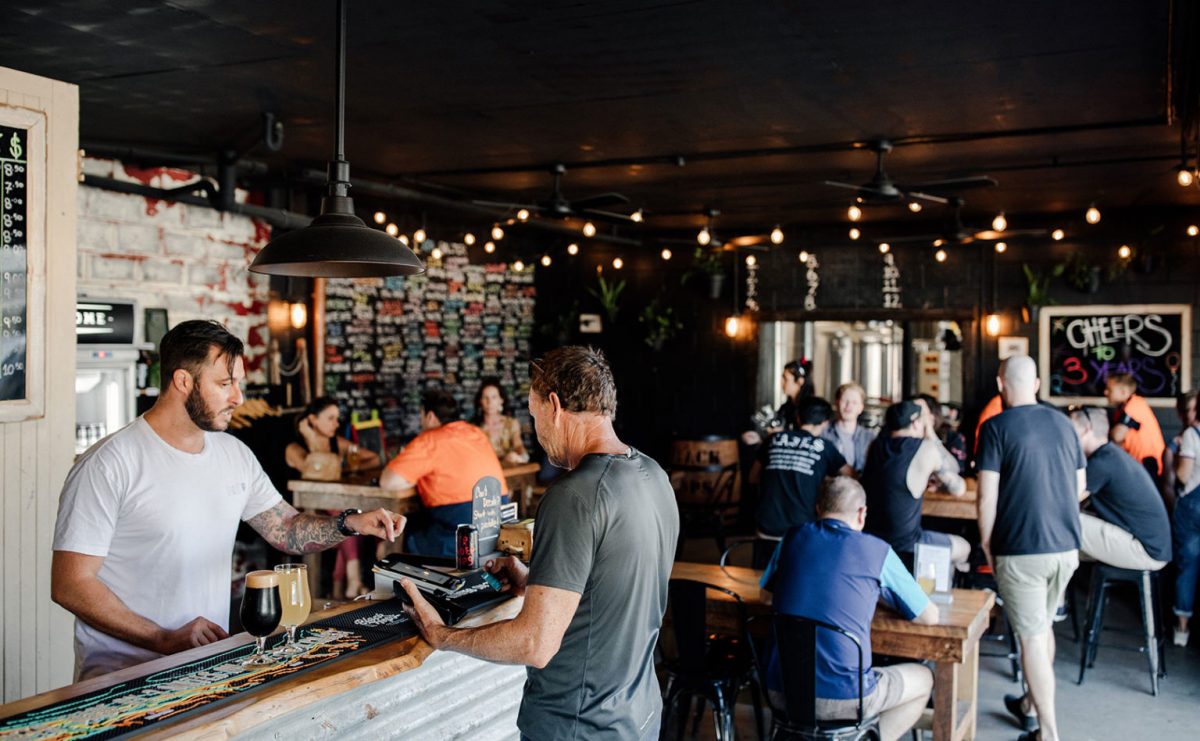 Balter – Currumbin Waters
Hot City. Cold Beer. If you're on the Gold Coast you absolutely must visit Balter's modern industrial space in the heart of Currumbin. Award-winning beer and a laid back vibe. As you go deeper into the brewery, you'll discover their groovy alleyway where you'd be forgiven for thinking you were at a stylish, modern brewery serving high quality, artisan beer. Oh wait, that's exactly where you are.
PS. Their XPA has won the GABS Hottest 100 Aussie Craft Beers twice!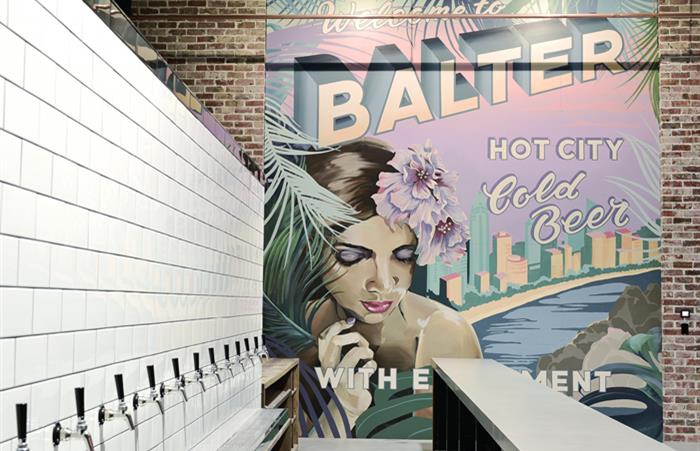 Lost Palms – Miami
Easily recognisable by its pastel-pink building, tucked into the industrial estate in Miami and set back from the road; Lost Palms offers an eclectic range of beers from maple porters to a mango & passionfruit wheat ale to a coffee-cascara sour. It is the perfect place to explore the incredibly diverse range of craft beers, constantly pushing boundaries as well as offering delicious burgers to go alongside.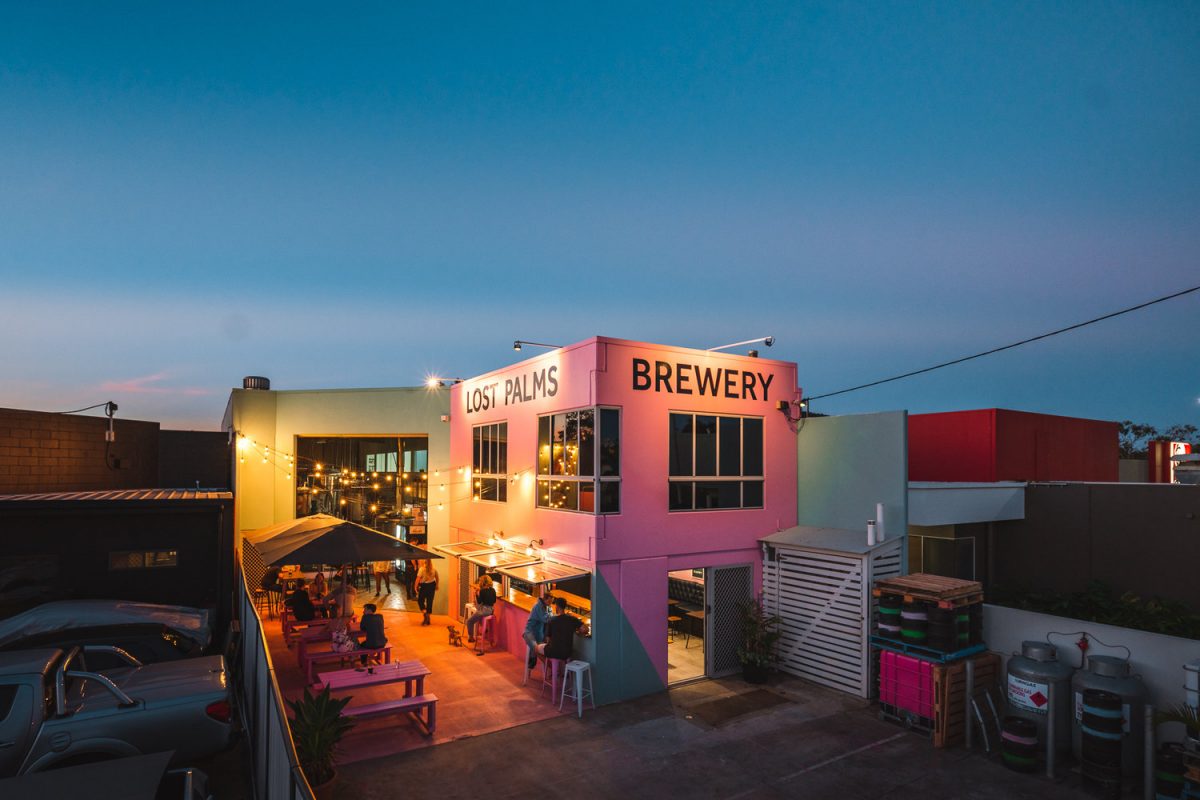 Burleigh Brewing – Burleigh Heads
You could say Burleigh Brewing is the father of all the craft breweries on the Gold Coast. They were crafting delicious and groundbreaking brews, long before that craft beer on the Gold Coast was a thing. Make sure to try their Twisted Palm Tropical Pale Ale. Delicious. Their brewery is a beautifully designed, modern aesthetic with comfortable lounges indoors for listening to live music and large outdoor area to soak up the sun whilst sipping on one of their delicious brews.