Best Holiday Beers That Are Born and Brewed on the North Coast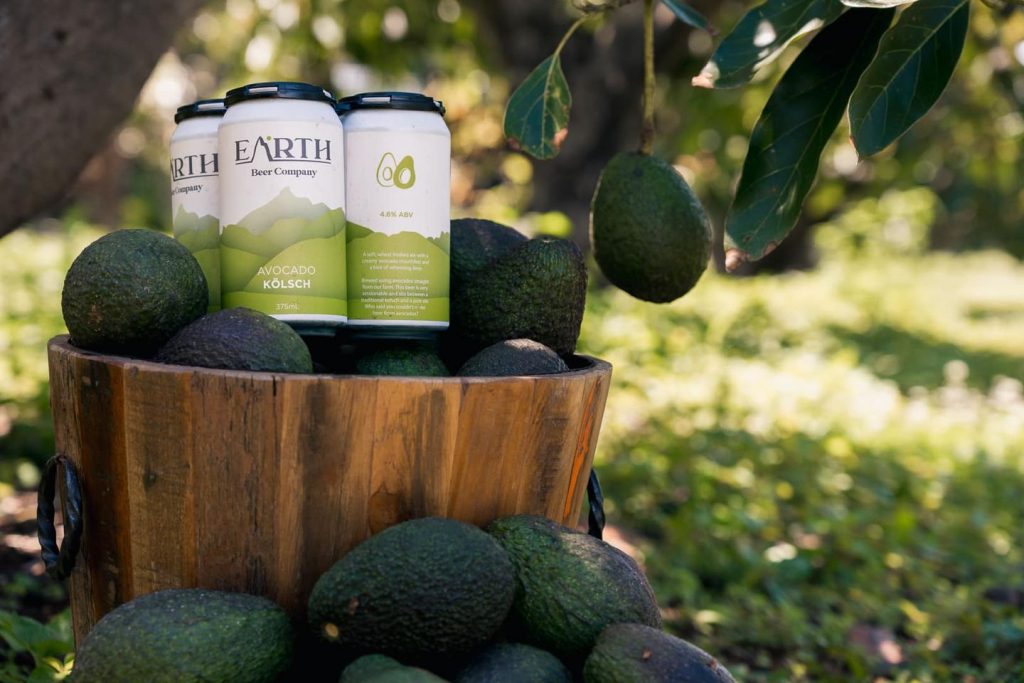 It's that time of the year.
As the weather warms up, the smell of Saturday afternoon BBQs fills the air, crowds flock to the beach, kids splash in backyard pools, and the adults crack open a can of delicious, cold beer.
Because seriously, what is a true Aussie Summer, without a good brew?
There's no better place to spend the summer than on the North Coast, and if you love beer just as much as we do, why not shake up the holiday season and treat yourself to a Byron Bay brewery tour. You may just discover your new favourite brew.
Even if you can't make it to the North Coast to join us on a tour, you can still soak up that northern sunshine and flavour in a can of beer, born and brewed here on the North Coast.
Here are our favourite breweries, and their brews that make them the best holiday beers for the summer season.
Stone & Wood – Pacific Ale
Stone and Wood are master crafters in some of the finest beer in Byron Bay. Born and raised here, they're a proud local landmark. Stone and Wood are inspired by the idea of a 'village brewery' – that is, a brewery that brews quality beer while giving back to the wider community. They had humble beginnings and were founded in a modest shed in Byron Bay's industrial estate.
Their Pacific Ale brew is the epitome of a summer brew. Hazy and golden, their original Pale Ale is brewed with pale malts, wheat and plenty of galaxy hops that erupt explosive tropical fruit flavours and aromas. This beer pairs perfect at summer picnics, or hot days spent at the beach.
Seven Mile Brewing Co. – Cali Cream
Seven Mile Brewing Co. are a family-owned and operated business located in beautiful Ballina. Like many breweries local to the area, Seven Mile are passionate about using local produce in their beer and are focused on their local community. Located only 25 minutes from Byron Bay via the highway, they are in the perfect location to visit on your next holiday.
Seven Mile launched with three core range beers initially, eventually growing to accommodate more than six styles. They're never one to be left behind, in fact, they set the pace for creativity in the craft beer scene, with their seasonal beer releases every six to eight weeks.
Their Cali Cream is a perfect example of their creativity, with a soft floral aroma, light doughy yeast character and mild malt flavours. Brewed with pale malts, pale wheat, carapils and Topaz, Ella and Galaxy hops, this brew will take you on a flavour journey like no other.
Wandana Brewing Co. – Mullum Madness
Wandana has a very unique take when it comes to making their craft beer. They're the only brewery in the world that plays non-stop music to every beer they make the entire time it's in the tank. Why? Well, researchers studied the effect of sound vibrations on yeast cells – and found they improve efficiency.
They have custom-made fermenters, where each has its own speaker. They even have specific music genres assigned to each beer style! They play German Polka to their German wheat beer and Nordic death metal to their stout brew.
Pretty neat if we do say so ourselves.
Wandana's Mullum Madness is a soft and juicy hazy IPA, inspired by what put Mullumbimby on the map. A refreshing summer beer, it contains no nefarious ingredients other than a solid dose of Kiwi Dub throughout fermentation.
Earth Beer Company – Avocado Kolsch
Community is at the heart of Earth Beer Company – it's just what they do.
Earth Beer Company started from a vision forged in the red earth f the Tweed Valley. Its humble beginnings came from a working avocado farm overlooking Mt Warning, and an old tin packing shed. Earth Brewing Company are fuelled by their love for the land they reside on, and the belief to make time for all the good things that life has to offer.
They aim to bring together people from all walks of life with a shared love of quality beer, and the beautiful land on which it is created upon.
Earth Beer Company's Avocado Kolsch is a soft, wheat bodied ale with a creamy avocado mouthfeel and a hint of refreshing lime. It is the epitome of their ethos and reflects their love and respect for the land they use to create their beer.
It is brewed using avocados straight from their farm, which is reflective of their creativity and ingenuity. It balances between a traditional Kolsch and a pale ale.