Behind the Barrel Byron Bay
Welcome to Behind the Barrel Byron Bay. Join us in the adventure of uncovering some of the best craft beer and spirits in the Northern Rivers. We will take you behind the scenes in some of best breweries and distilleries our beautiful area has to offer.
From a Byron Bay Brewery tour in the bustling centre of town to a Stone and Wood brewery tour in the trendy Arts & Industry Estate, you'll get a taste (literally) of our little slice of the craft beer and spirits industry. It's not just about the beer and spirits though. You'll get a chance to see some of the hidden gems of the lush natural landscape of the Northern Rivers inbetween locations.
What we offer
 There are numerous different tours offered to suit everyone's needs. Whether you want a full day experience, or only have the arvo off, we've got you covered. On all of our tours, you'll get the chance to meet the local artisan brewers and distillers that craft the delicious beverages you will get to try.
These artisans truly love what they do and whether you're an amateur home distiller, passionate beer brewer or just have a curiosity for how the process works, there isn't a better group of people to learn from.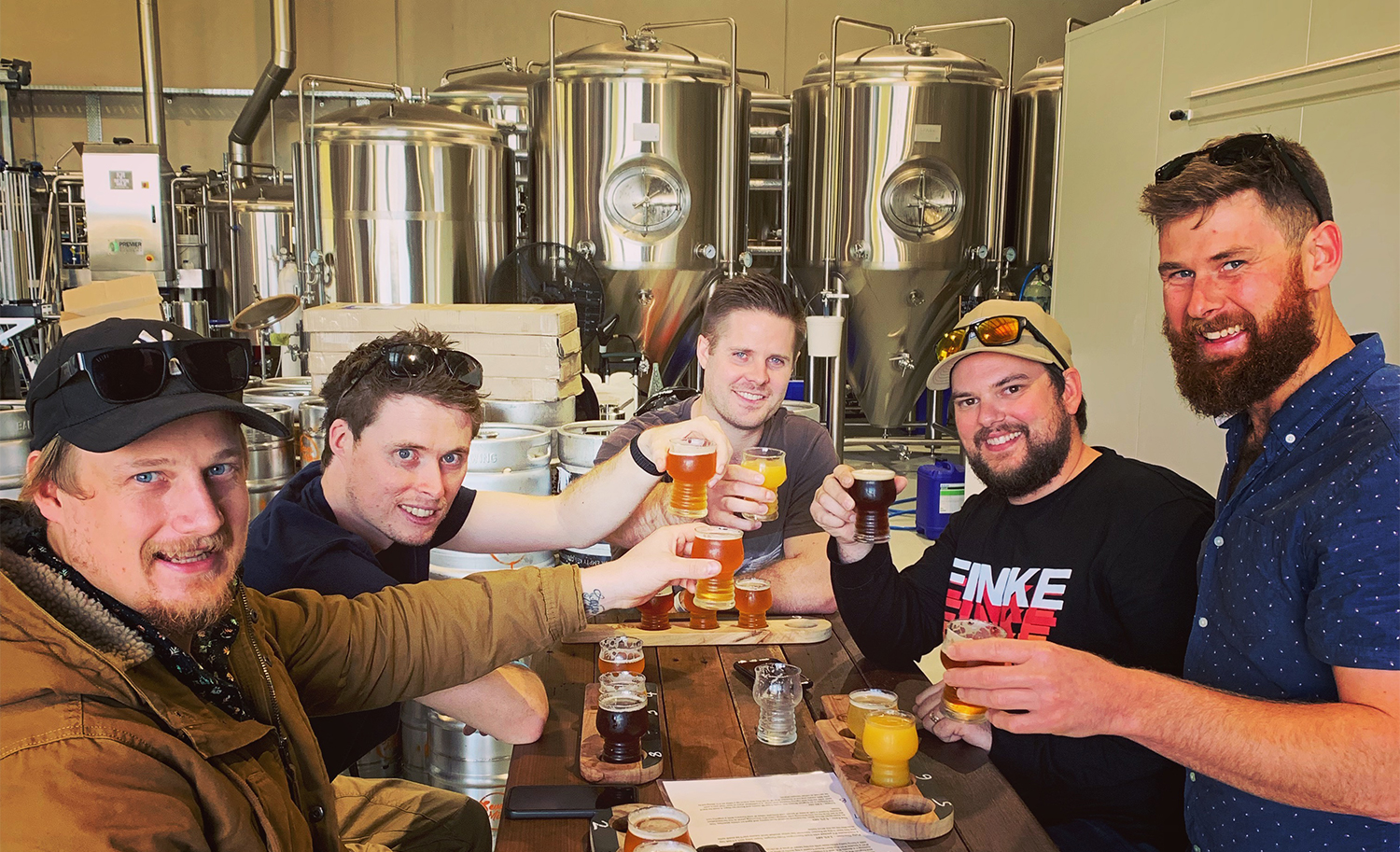 Beer
Beer has always been around. But its little brother – craft beer – has started to show his true colours on an international scale. The Northern Rivers craft beer scene has really begun to carve a unique piece of the industry and it's our pleasure to share that with you.
Spirits
When it comes to spirits, gin is king of the spirit world at the moment and gin tours in Byron Bay offer something extra special. All the distilleries we visit use native Australian ingredients to make a truly unique blend of flavours that stay true to gin yet highlight the best of Aussie produce.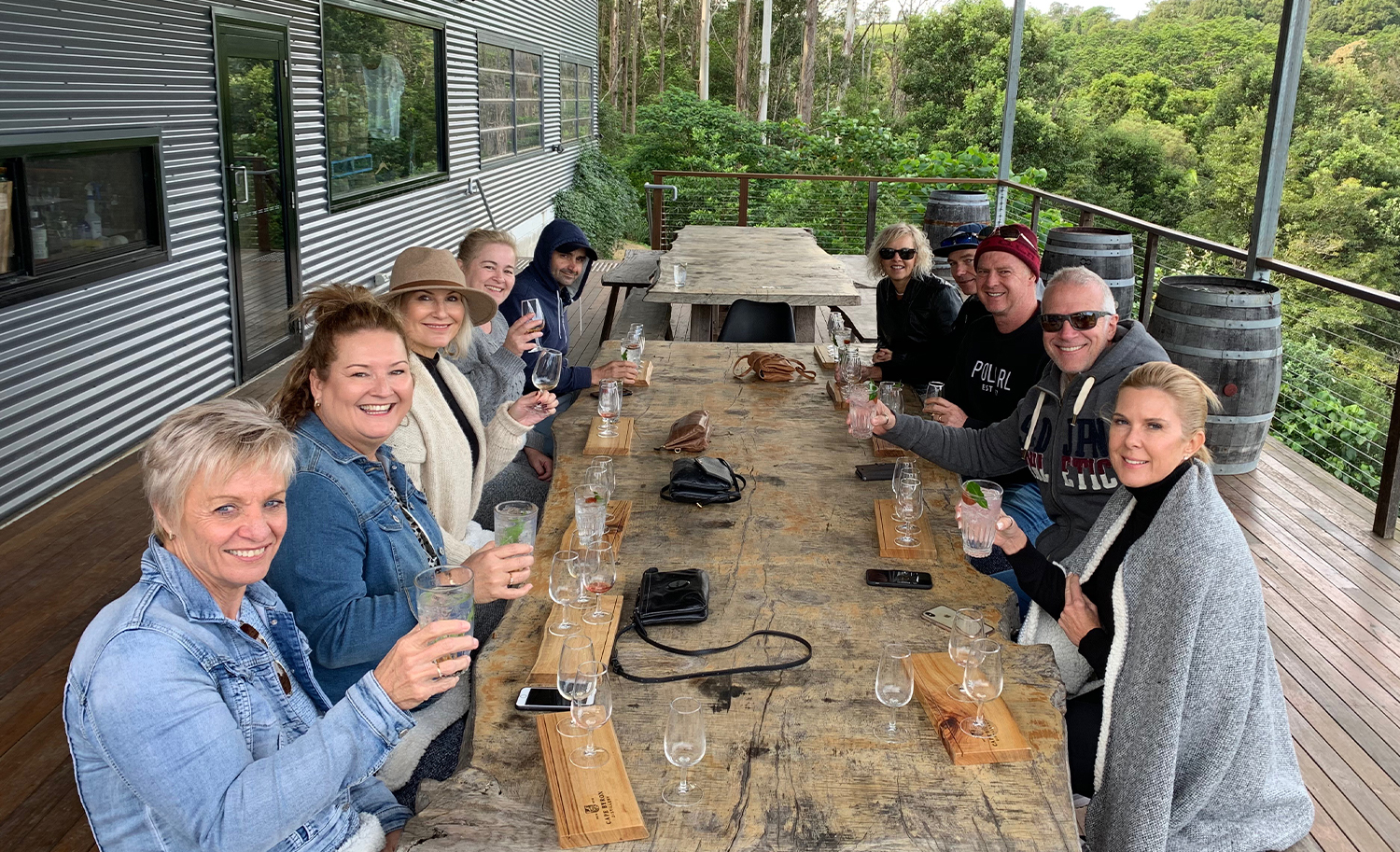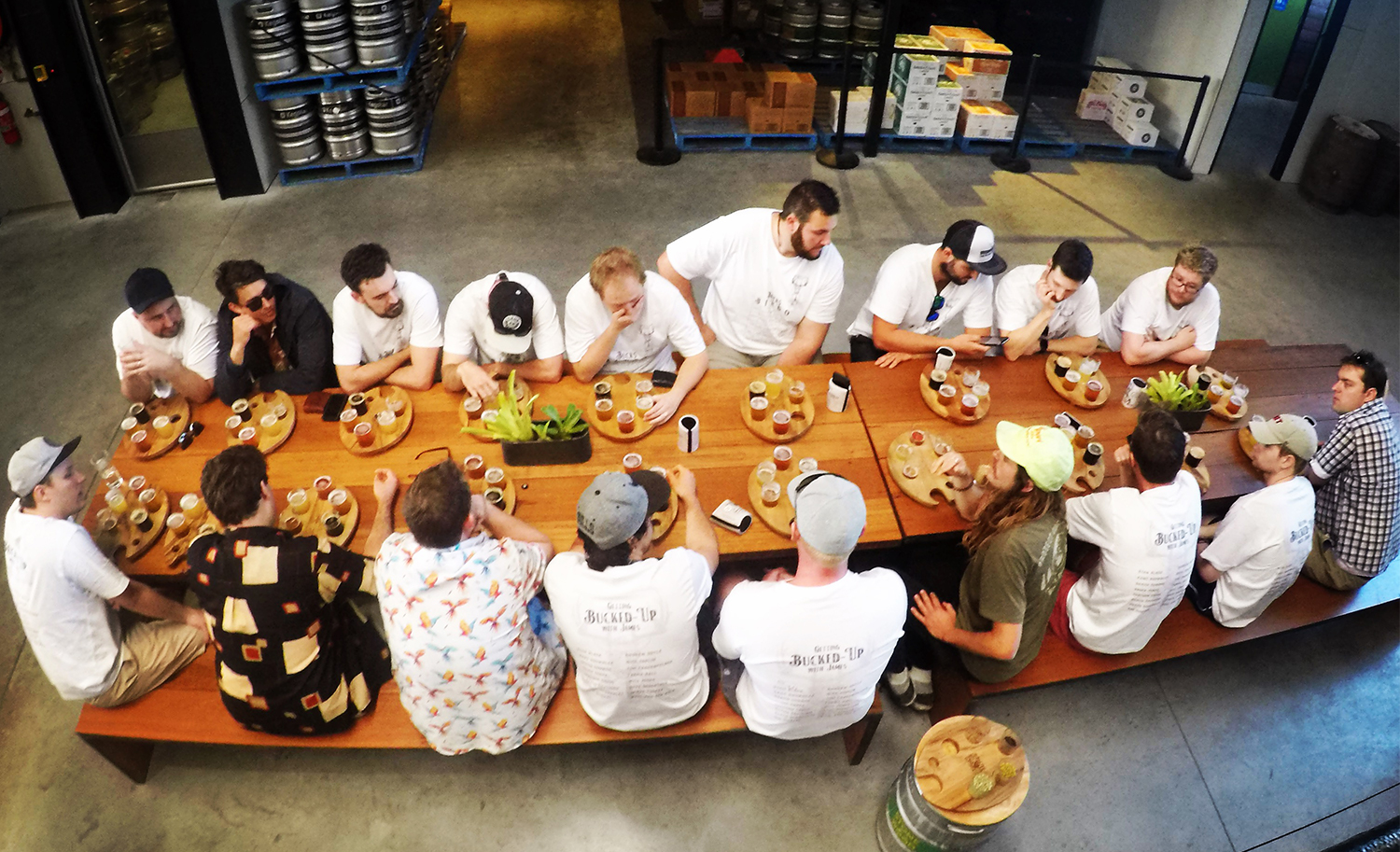 Our tours
All our tours include a wide range of samples of the latest beer/spirits being produced at each location. We are constantly adapting and changing our tours to make them better for everyone, so get in touch if you have any suggestions and stay up to date with all the latest Behind the Barrel news.
Individual tours details, including pick up and drop off locations can be found below.
The Behind the Barrel Tours:
If you would like to go on a day not listed get in touch and we will try our best to accommodate. Group Bookings and Private tours Available.
More Information on Booking page
Full Barrel Tour:
Start time 11am – Approx 6 hours
3 Craft Breweries and a Local Gin or Rum distillery
Guided Tasting
A large array of drinks included (Tasting Paddles)
Includes Lunch
All Transport
Arvo Session:
Starts 2pm – Approx 3-4 Hours
2 Local Craft Breweries and a Distillery
Guided Tasting. All Tasting paddles included
All Transport included
Pick up locations: Shaws Bay hotel Ballina,  Lennox Head hotel, Railway Hotel Byron Bay, Local Byron accommodation
Note: As the tours are truly behind the scenes experiences sometimes our plans need to change to accommodate brewery operations.
Some Breweries do close during  special events or renovations.  We may change some parts of our tours. Whilst these changes are rare, we do reserve the right to make them. If you have a brewery or distillery you are dying to see please let us know when making your booking and we'll do all we can to make it happen.
Number of guests per tour – Our tours have a minimum of 2 and a maximum of 13 guests. Touring solo? No worries, your booking will be confirmed once we have filled 2 seats on the tour.  Get in touch for more information on larger group sizes.
If you have a corporate event or a team bonding session then we can definitely help you out with that! Please email us direct for more details
Looking Forward to having you on board!
Photo ID required; Must be 18+ to participate.
Behind the Barrel Byron Bay
Breweries visited include:
Distilleries visited include: